Other People Got Here Before You!!!
The Squad |+| The Specials |+| The Special A.K.A. |+| The Special Beat |+| The Sunday Best |+| Jerry Dammers/Dankey |+| Roddy Byers/Radiation |+| The Tearjerkers |+| The Bonediggers |+| The Raiders |+| Lynval Golding |+| Arawak |+| John Bradbury |+| J.B.'s Allstars |+| 2 To The Power |+| Race Records |+| Horace Panter/Gentlemen |+| Neville Staples |+| Shack Records|+| 2 Tone |+| The Fun Boy Three |+| The Colourfield |+| Terry, Blair and Anouchka |+| Vegas |+| Terry Hall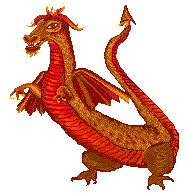 F or
My
Fr ie nd s. .. .
HERE YOU GO 2 GUEST BOOKS & A CHAT ROOM PLEASE COME BACK SOON !!!THANKS FOR EVERYTHING !!!If you're looking to complete your Terry Hall/The Specials/and all off-shoots of them library, then please meet in the chat room on the HALF hour ( 12:30, 1:30 etc.. ...) please talk to each other instead of using the guestbooks, this way you know that the people in the rooom are looking for what you're selling. To talk about Terry or any of his old band mates, please meet on the hour. though of course you can sign the guest book and post a time and date for people to meet there, though when the time has past i will delete the post. To the person that had a Specials/Selecter site a few years back,
---
Link To The Official Site Of The Specials
all kinds of terry hall(until the big g-book works again)
The Big G-Book
The Little g-Book - To Leave Me A Private Message

Or View It First...